Insulated Raft Foundations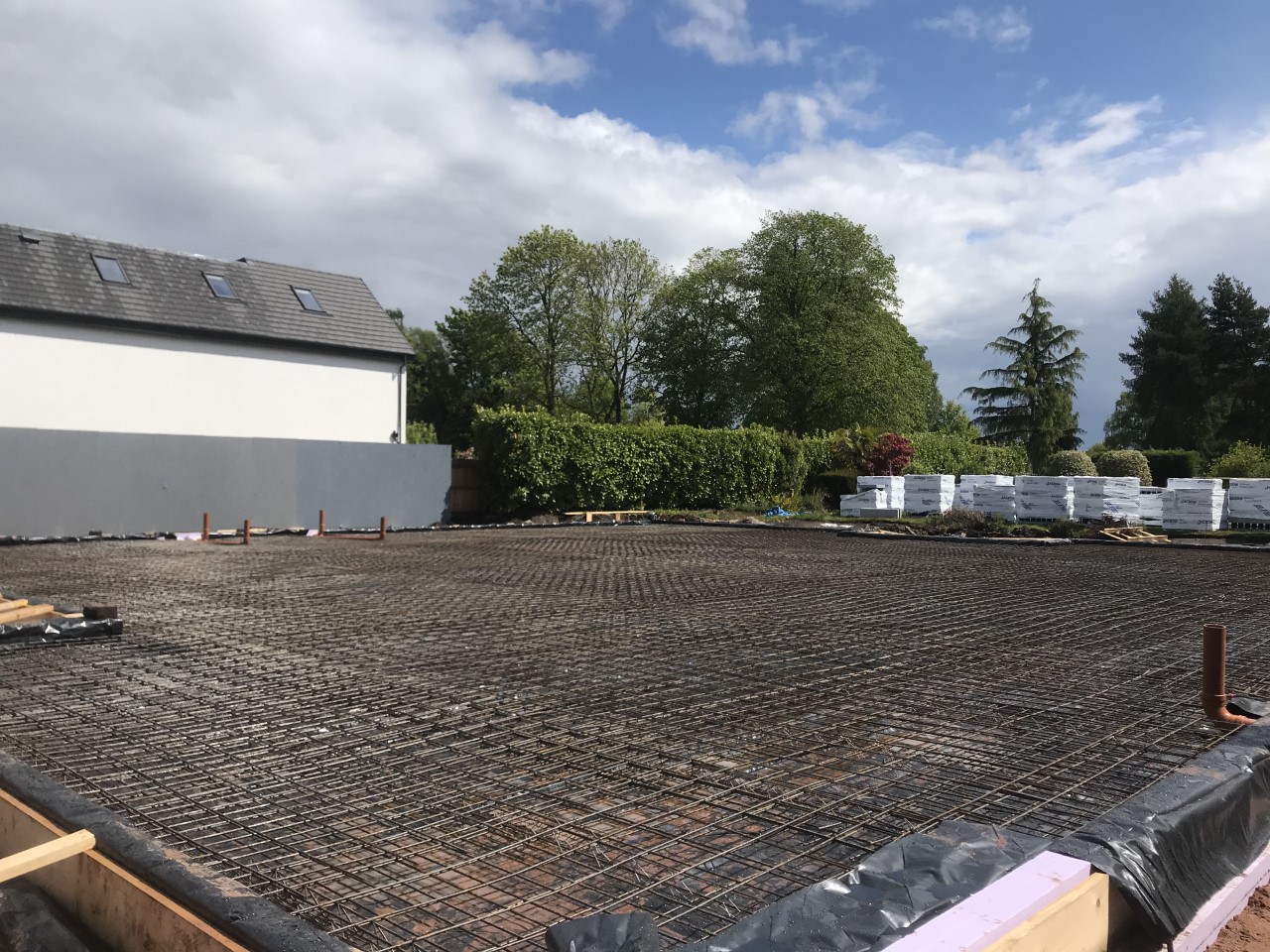 Learn More About Our Insulated Raft Foundations
For those looking for ICF new build development we are able to offer insulated raft foundations – also known as Green Raft foundations.
This innovative insulation system offers an eco-friendly, air-tight and thermal efficient method of ground insulation that is ideal for a wide range of applications.
Our insulated raft can be applied in a range of different manners and can be adjusted to suit various soil types, type of structure, ground level and thermal design. We can even offer an insulated raft foundation slab if you are using timber frame construction.
We use only the highest quality materials and despite the system's high thermal efficiency, it is extremely cost effective and relatively straightforward to install.
You can see an example of insulated raft foundations that we have recently installed below.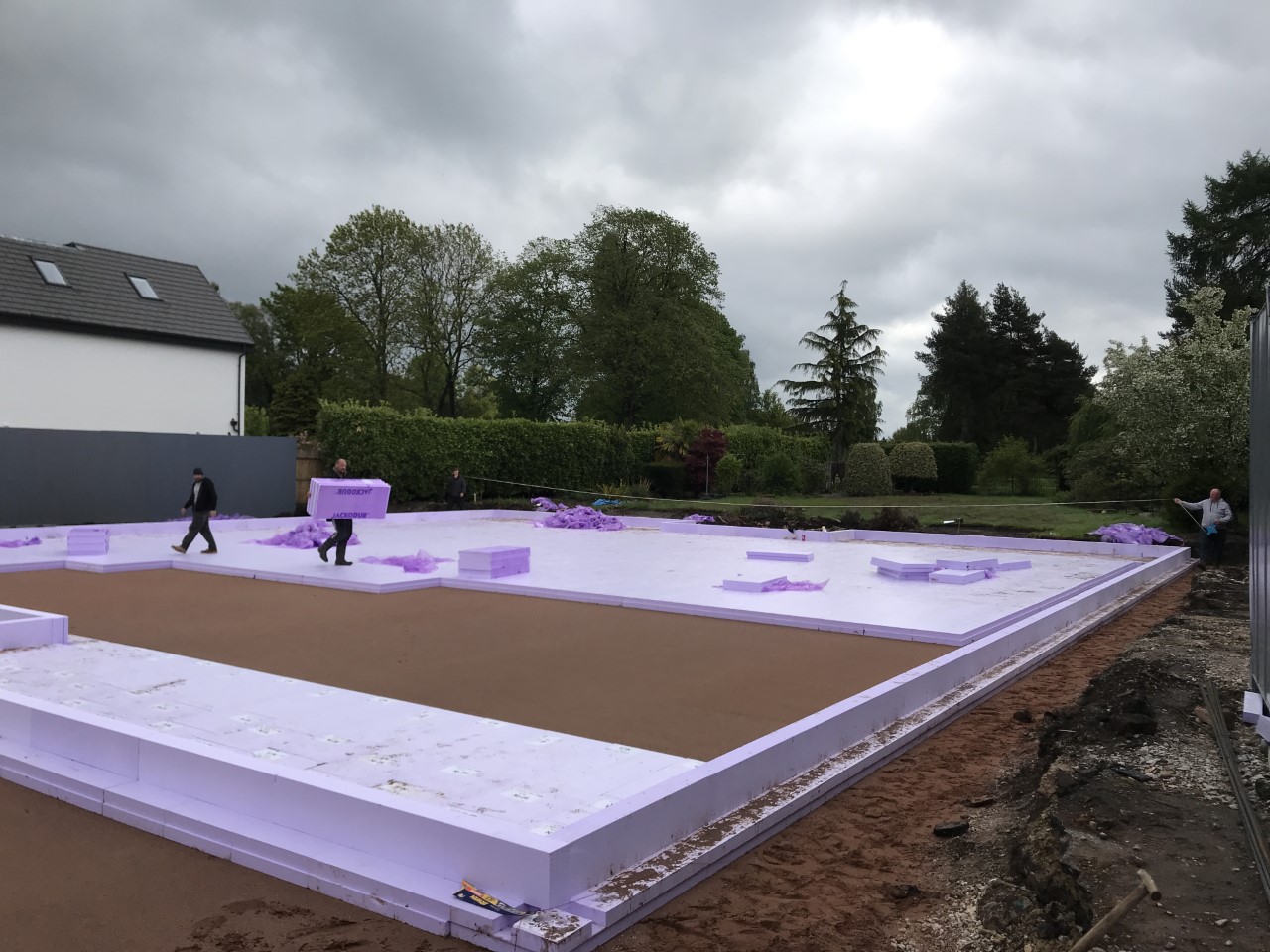 Why Choose Basement Homes For Your New Build?
Basement Homes have extensive experience in building new build properties and our use of insulated raft foundations is just one example of why we are the perfect choice for your next project.
In addition to providing design and build excellence, everything we do is focused around creating homes that are well insulated and thermal efficient. The use of insulated concrete formwork and insulated raft foundations is an ideal match for creating homes that are sustainable and beautifully liveable.
View our portfolio here for more inspiration.